How to Select the Best Restoration Company?
11/10/2020 (Permalink)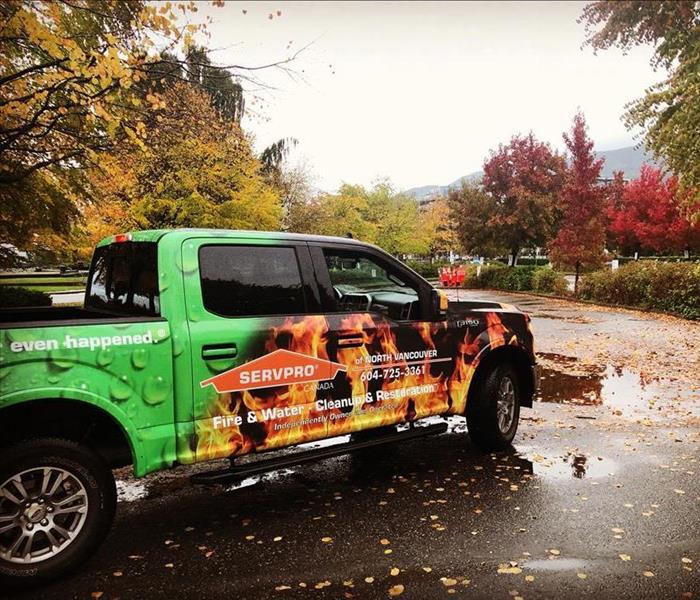 A professional restoration company in Vancouver can take care of all the steps and processes needed to ensure the property becomes habitable again.
How to Select the Best Restoration Company?
Restoring a property to its original state after an unexpected catastrophe is a challenge. Restoration companies play a vital role in this aspect after fire, water, or smoke damage occurs. Restoration is also necessary because many underlying disasters like mold, foundation leakage, roof leak, etc. can also occur if not handled professionally. A professional restoration company in Vancouver can take care of all the steps and processes needed to ensure the property becomes habitable again. However, the right company's selection is difficult because of different prices, features, and service quality.
We have compiled a mini-guide for your convenience to assist you in making an informed selection. Note that not every company is the same, so you have to make a choice accordingly.
Research before Approaching
Emergencies and disasters can strike anytime, so it is best to have a restoration company in Vancouver on your contact list. Research for a company online to compare features, service quality, and price of various companies present. Naturally, you cannot select every service in view, and so you have to shortlist some services you see fit. Compare the price and offerings of the services and further filter the service provider from the list. Give preference to local service providers and approach a service accordingly. Visit their websites and compare their services to make an informed choice.
Credentials are Important
Take the credentials of any restoration company in Vancouver in focus before making a selection. Choose a service that has a license to operate that determines they have fulfilled state requirements and do not contain unresolved complaints. Another essential part of proper credentials for a service is insurance. An insured service has protection for both the technicians on-site and property owners. Potential injury to worker/homeowner or damage to property during the restoration process comes under insurance coverage. A certified company establishes that they have undergone the necessary training for their workers and have associations with related certification authorities.
Consider Referrals and Recommendations
People usually refer to someone if they have a satisfying experience in the past. You can ask your colleagues, peers, friend, or neighbors about a professional restoration company in Vancouver with whom they have experience. You will come across trusted service providers through referrals that offer the best and value-added services. Alternatively, you can check the reviews page of a service website if searching online. Reviews from past clients give you valuable information regarding the features and service quality.
Moreover, reviews and referrals also establish the market reputation of any company. Service providers need recommendations and referrals for their business to progress and provide the best services to keep their clients satisfied. Recommendations for a company means they have the expertise and methods to fulfill client requirements.
Service Offerings
Services that make themselves available readily at the time of emergency are the ones that you can trust. A professional restoration company in Vancouver ensures their availability for a client and offer their best services. Additionally, they provide their expertise, professionals, and equipment handling as a part of their service. Their knowledge of updated techniques and skills makes them stand out among the rest. Therefore, before you make any final decision, make sure that the service you choose has expertise in every part of the service process.
They Have Experience
Another determining aspect for a restoration company in Vancouver is their industry experience. An experienced service provider has the necessary qualifications to handle restoration related processes and issues. Service with experience can handle large or small-scale projects with ease and employ multiple approaches to commence the process. Their experience establishes a name for their services that becomes a differentiating factor for them.
Consider Services that Meet Industry Standards
Like any other industry, any restoration company in Vancouver also needs to meet specific standards. They have to follow strictly all the industry rules and regulations set by concerning bodies to establish themselves as reliable services. They also emphasize on terms and conditions that do not deviate them from the industry regulations. They take these standards very seriously or else risk license revoke. Their standard maintenance works best for clients in terms of service quality and professionalism.
Communications
Any restoration company in Vancouver that works under strict industry rules practices communication on all service process stages. They keep their client informed about all the requirements and issues that come through open communication channels. Clients feel peace and satisfaction, knowing that they have professionals for the task who keep them well informed at all points.
Final Word
The selection of a professional restoration company in Vancouver depends on various factors that they need to cater. The points mentioned above makes the selection process easy by providing you with information to make an informed decision. Shortlist or select service that fulfills all the criteria for service quality and standards.